Dr. Michael Gismondi
Master of Arts in Interdisciplinary Studies
Professor Emeritus, Sociology and Global Studies
Contact
Email: mikeg@athabascau.ca
Phone: 1-800-788-9041, ext. 6218 (Canada/U.S.) or 780-675-6218
Post:
Athabasca University
1 University Drive
Athabasca, AB, Canada
T9S 3A3
Education
Ph.D. (York University, Toronto)
Social and Political Thought, 1991
Biography
Mike Gismondi is founding Director of the Master of Arts in Integrated Studies (2001 to 2010) and currently Professor of Sociology and Global Studies in the Centre for Social Sciences. He is Adjunct Professor of Sociology at the University of Alberta and a Research Fellow with the Centre for Research in Latin American and Caribbean Studies (CERLAC) at York University, Toronto.
Mike is interested in theory and practice and teaches Latin American studies, environmental sociology, and critical approaches to globalization and sustainable development. His recent research explores the role of the social economy in transition to sustainability.
Mike received the Athabasca University President's Award for Research and Scholarly Excellence in 2011 and AU's Craig Cunningham Award for Teaching Excellence in 2001.
Mike maintains a research blog at http://mikegismondi2020.blogspot.ca/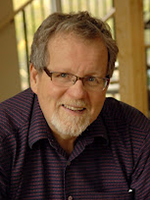 In this section:
If you have any thoughts or questions, or would like paper copy of articles not on the web, I look forward to hearing from you at mikeg@athabascau.ca.
Updated October 08 2014 by Student & Academic Services